Old Homestead

Consist of many shades of grey. From grey to grey black to dark grey brown, is the easiest way to describe this sandstone and slate river rock, is that it has a distinguished characteristic that would be accomplished by an old homesteader farmer who went out back in the field and used all the handy sandstone and slate fieldstone river rock type he could find.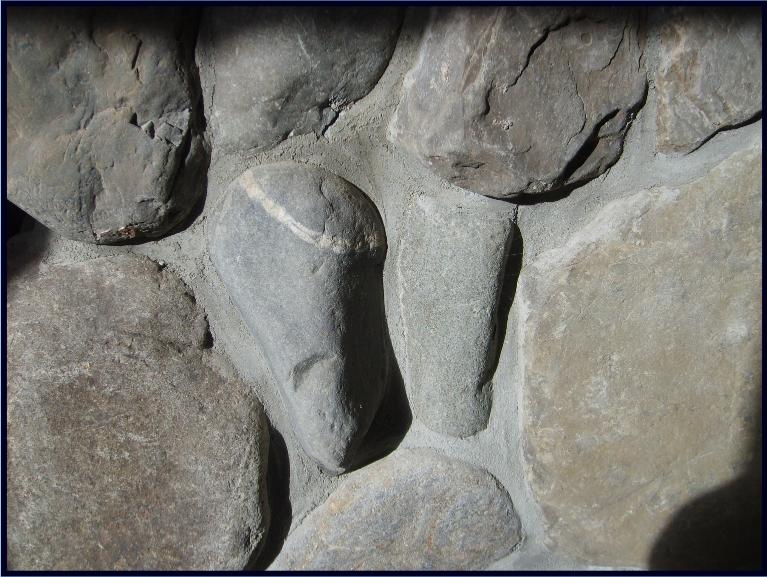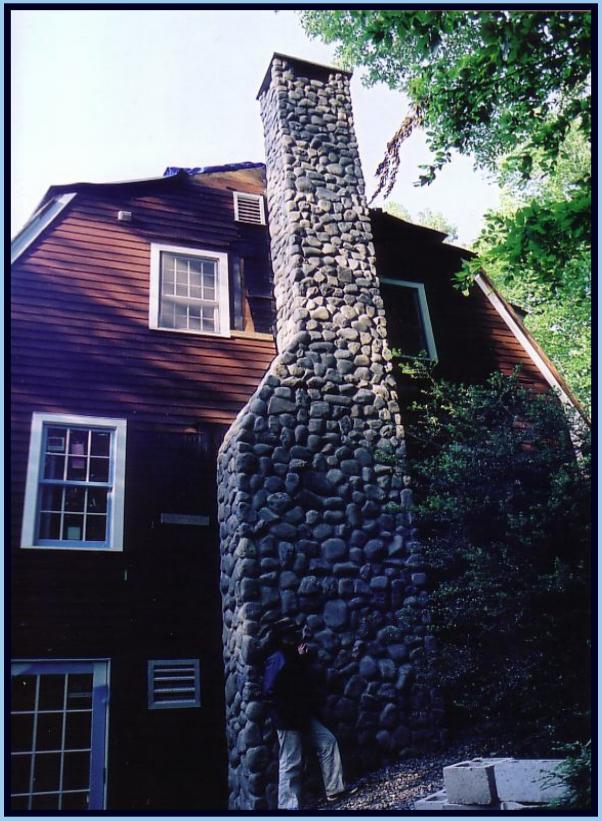 Packed in a wire crate from 50 feet to 100 feet and 120 sq feet per crate. Corners stones are cut at 90 degree angles and are of the same Old homestead colours in size 4 inches length and width to a maximum of 8 inches in length and width. Corner stones veneer is measured by lineal feet and can be ordered in the acquired amount of lineal feet needed with an order.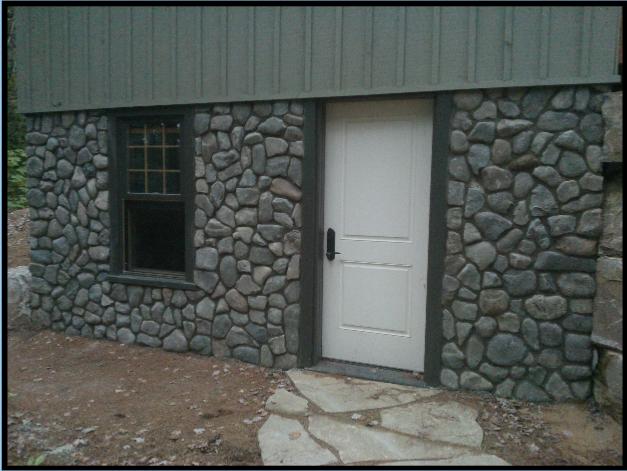 August 2013,
Robinson Lake , ON


Stone Veneer fireplace for Orillia, Ontario

October 8, 2012
As you can tell from the pictures this was a challenge that eventually came to our attention. What to do?
Answer: The problem here was water getting in through the old mortar, which probably was common brick mortar and a host of other mistakes. The solution we decided, was to parge the old stone work then cover with waterproof ice shield then cover with metal lath, we drilled through to the old stone and put in pin bolts to secure the metal lath to the existing chimney. In this way we locked out the water and then covered over with our stone veneer capturing the beauty of the old stone fireplace chimney which will be there for generations to come.
This stone veneer installation took place on beautiful Lake Simcoe. We were called to Lake Simcoe, which is north of Toronto, to refurbish and old stone fireplace. This was to be done to duplicate the original fieldstone fireplace, which was of gray sand stone common through out Ontario.

The original insert of the old stone fireplace was taken out and replaced with a modern one. The field stone was stripped off because of leakage problems from the top down through that created a disgusting look and then parged over the brick then we used a special cement bond which adds extra adhesive power to bond the stone veneer creating a fireplace with tighter joints in the classical old fireplace of years gone by.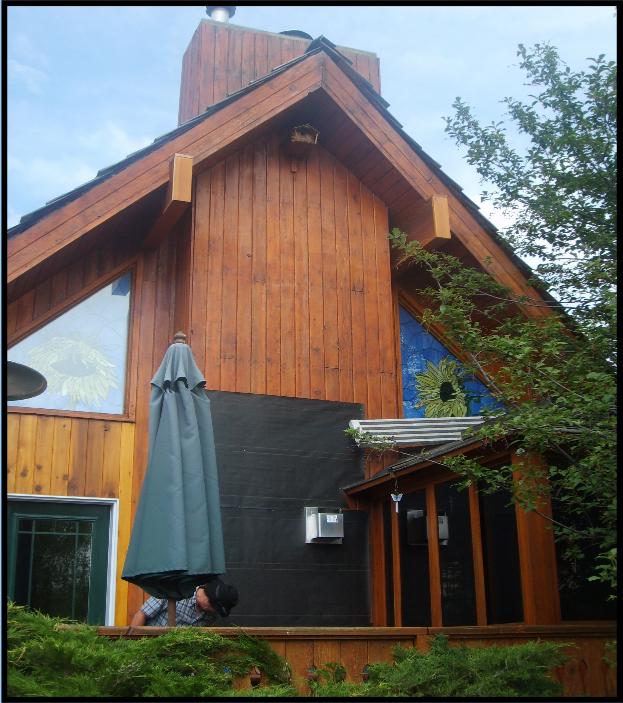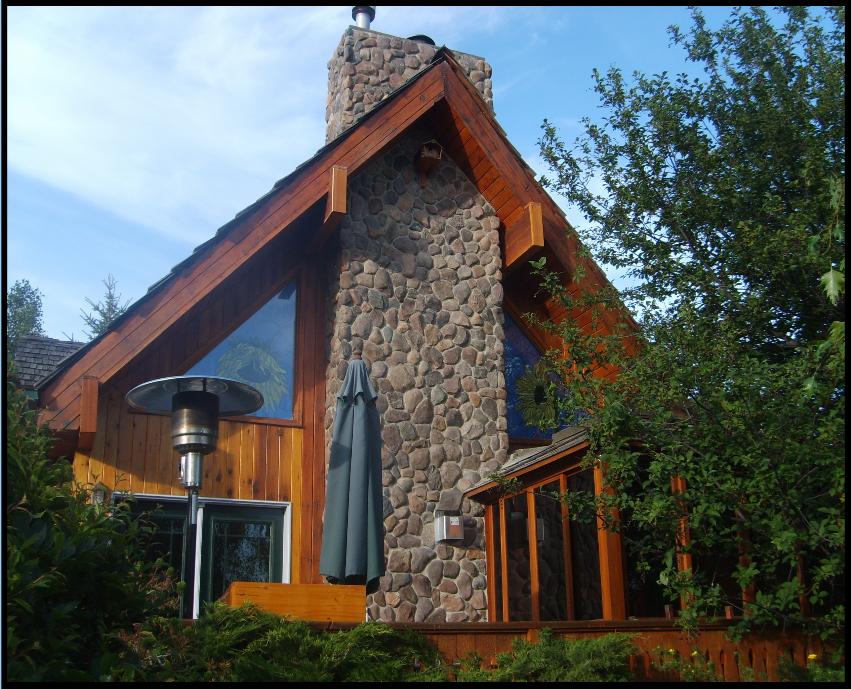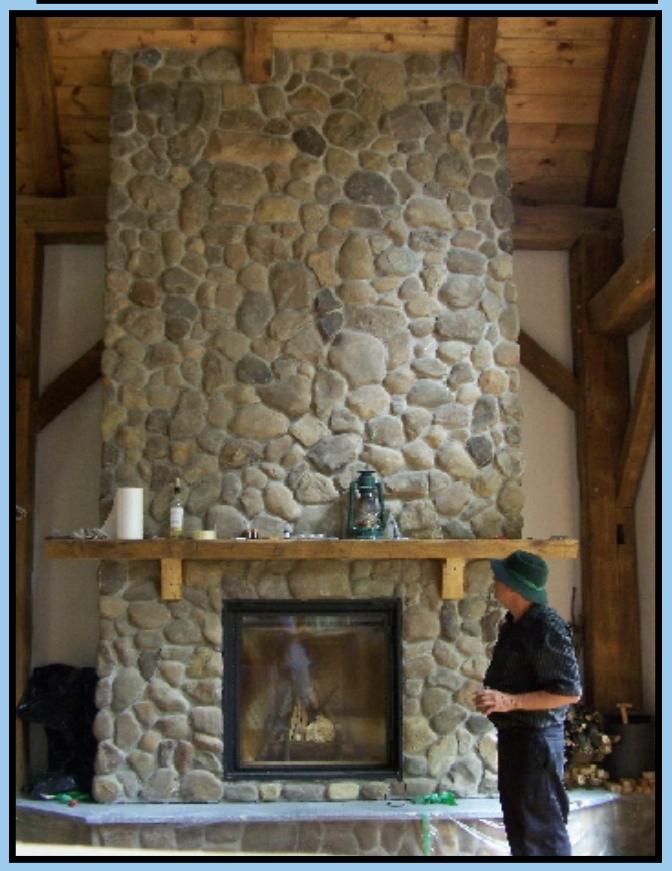 Again we would like to stress that the photography does not always show the exact shades and the lighting has a great deal to due with it. Therefore, it would be a wise idea to order samples or phone or email us for a possible distributor near you.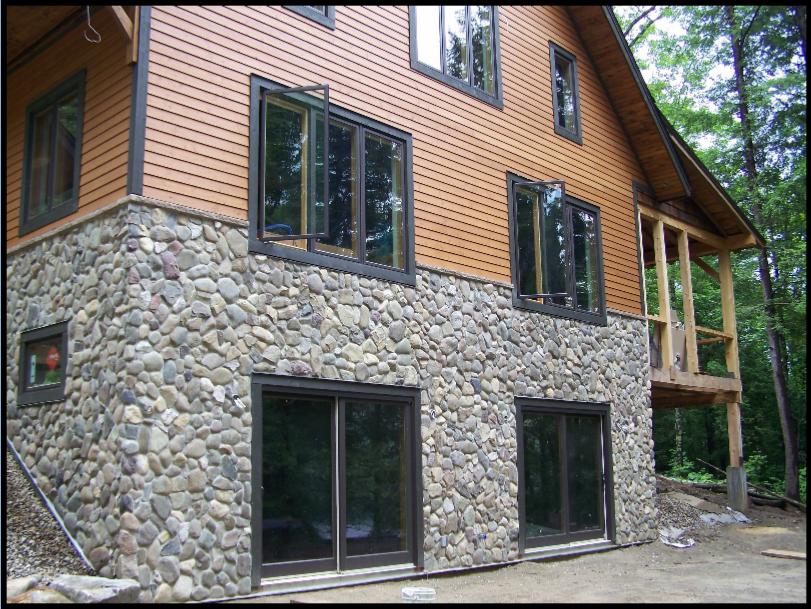 Thanks so much for rearranging your schedule. I'm glad I found you and I will have you back again next year.
Regards
Marie Stebbins, Ottawa


Phone: 1-800-338-4868 or 613-914-1617