Garden or Patio Stones
.....
These beautiful stones are brought to life from the unique process of cutting River Rock and exposing the center or inner parts of the stone, making and excellent choice for walkways, garden stepping stones, patio stones, door step entrances, and other decorative lawn attractions
.
These stones cut in such a way leaving an approximately 1/2 inch broken exposed stone for the purpose of anti slip grip. Making it an excellent choice for your patio or flower garden stepping stones
.
Exquisite exotic colours are randomly included in amongst the pallets of random colour garden & patio stones.

Garden & Patio Stones Come in Four Colour Catagories:

1.Charlotte County gray/white granite
2.St. George pink granite
3. Old Homestead.
4. Random colours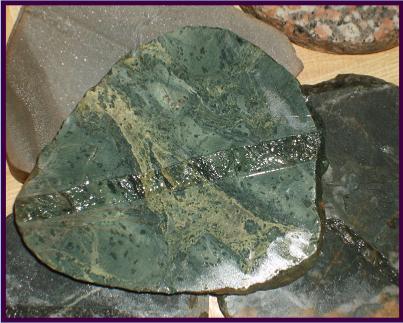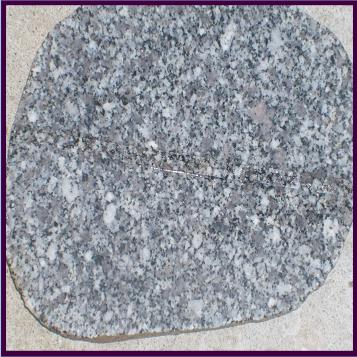 Charlotte County White/Gray Granite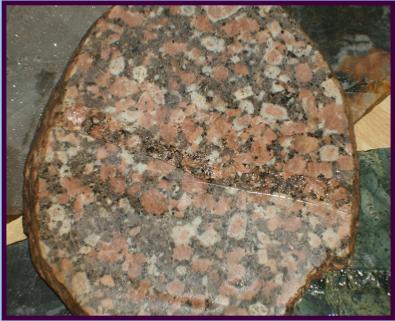 . . . . . . . . . . . . .
. . . . . . . . . . . . . . .
When the garden & patio stones are wet they look brighter and brilliant and the opposite is true when they are dry. If one desires the permanent wet look it can easily be achieved by any high quality exterior varnish.
You can choose different sizes for different projects the larger stones which are often use for garden stepping stones are 12 to 14 inches in diameter and up to 18 inches long. The smallest stones are 4 or 5 inches in length and 4 or 5 inches in width. All the stones varie in thickness from approximately 1 inch to approximately 2
1/2
inches thick.