This is a unique product for those who request real stone rather than artificial. Cut river rock comes in four different variations-multiple colors: gray/white granite, pink granite and gray/black
sandstone. Cut river rock is being installed on exquisite homes, and prestigious commercial buildings and hotels and currently being supplied & installed in Ontario, New Brunswick & Nova Scotia and shipped to the New England states, specifically Boston, New Jersey, New York and Florida.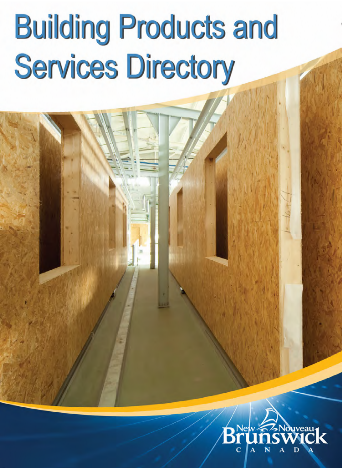 You can't get any greener than this. Hundreds of years ago stone was one of our first building materials and continues to play an important role in today's green building industry. Cut River Rock Real Stone Veneer, is natural rock and is not produced requiring chemicals to produce or maintain, it has a long lifespan as rock does and is water-resistant as stone is, does not eliminate hazardous airborne pollutants nor VOCs, and is 100% recyclable
.

Our stone business goes back more than 30 years of building construction fireplaces, chimneys, concrete block etc. In recent years machinery was developed in order to cut stone veneer in an efficient and effective way and in able us to compete 100% with the artificial that dominate the market.

In recent years, are words that we can not over stress because it took years of trial and error in order to invent a machine that could mechanically deal with round irregular shaped river rock and cut them in a productive manner. This has all come to pass and like any first invented machine the bugs are now taken out of it.

We are now able to produce river rock stone veneer that not only competes, but is actually lesser cost than many of the leading artificial stone veneer.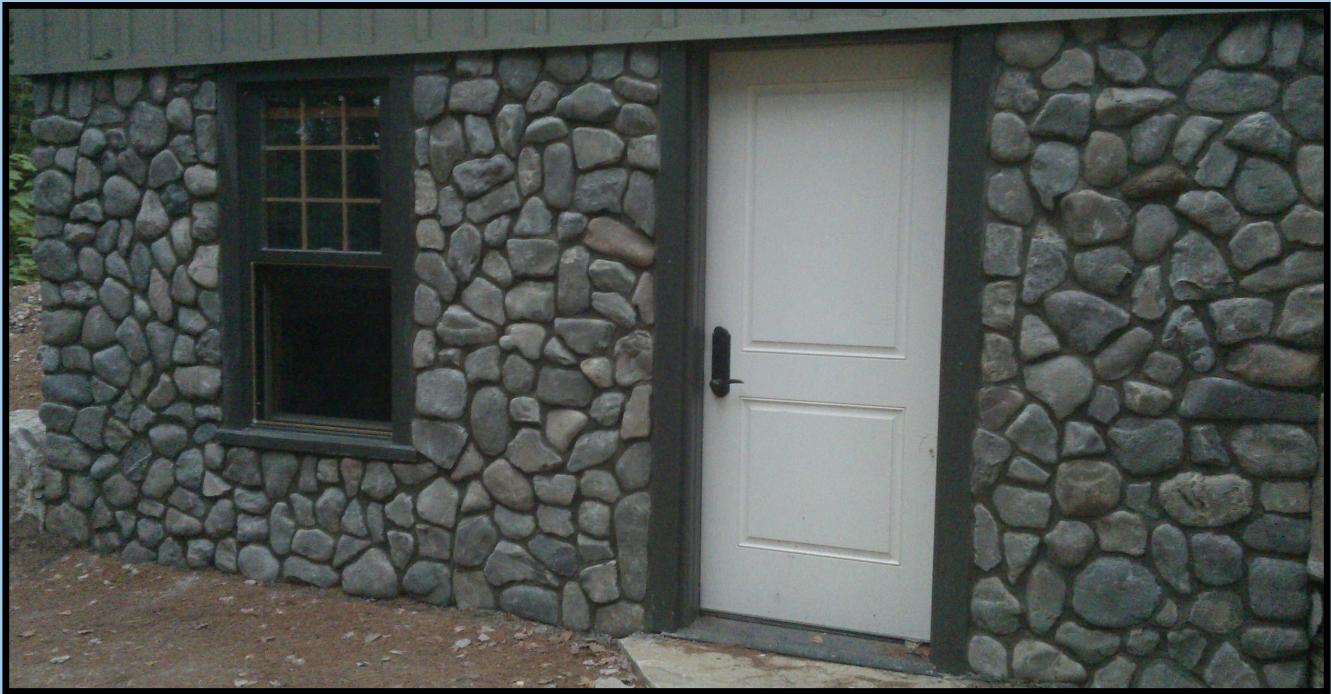 River Rock Real Stone Veneer - In its truest form
Phone: (506) 466-4586
Cell (613) 914-1617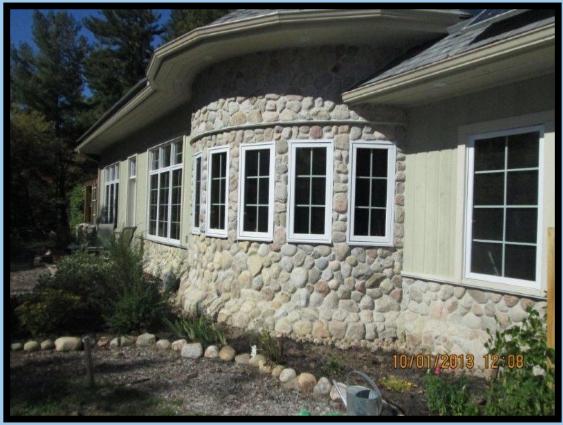 Here are some pictures of the house completed with the beautiful stonework
Suzanne & Rick, Pembroke, ON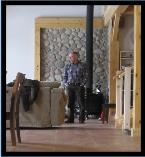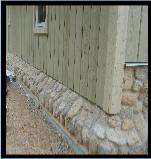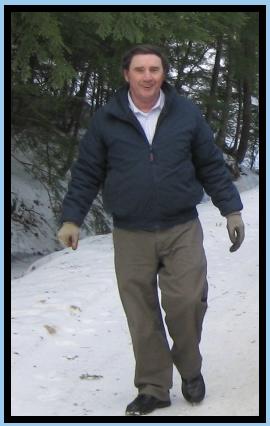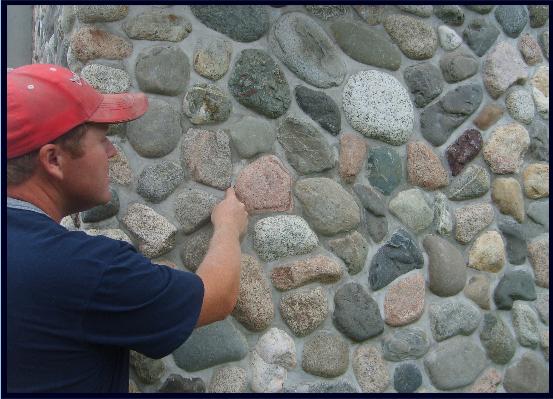 Tom Mosher founder of Cut River Rock
stone mason and machine designer.

One of our stone masons, Mark has been installing Cut River Rock stone veneer since Cut River Rock infancy, 10 plus years..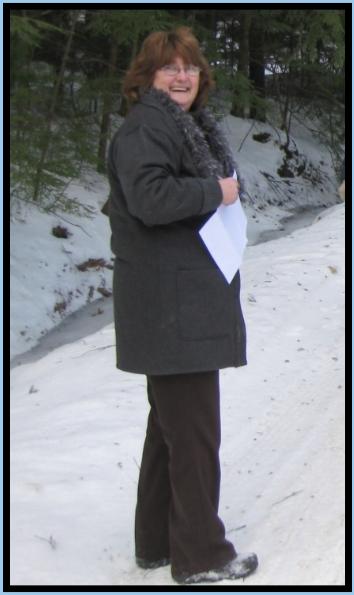 Jocelyn Mosher - receptionist
Business Manager

Your first contact will be a greeting from Jocelyn, she is the one that knows whats going on, if you want to know what inventory we have, where the crew is installing, when your samples were mailed, when delivery is expected. Where to meet us at a show. How much stone is needed for a given project, and the list goes on. Her response will be a positive answer the same as the greeting!

P.S. Follow us on Facebook